Home and Office Removals local and nationwide!!!!
Boxfill Removals and storage takes great pride and care in providing a quality service which is honest, reliable, punctual and affordable to everyone wishing to use our service. All work is covered under our comprehensive liability insurance up to £35,000 whilst in our custody at no extra cost to the customer.
Some of the items we use whilst moving home, are settee covers, blankets, mattress covers, doll trolley, piano wheel for moving pianos, ties to make your items secure whilst in transit and sack barrows. Wardrobe boxes are loaned on removals day to prevent creases to your suit or dinner dress. Our staff are well vetted and selected through word of mouth and are known to us by either family or friends. All staff are uniformed and highly trained in the standards of furniture lifting, packing, dismantling/re-assembling and loading of vehicle.
Storage Sheffield!
If storage is also required, Boxfill operates its OWN storage facility and guarantees that your precious items will always remain in our custody, this removes the risk of any damage to your goods, when passed between separate storage companies and removals companies.
With a reputation for hard work and superior customer service we deliver in more ways than one, always putting the customer first and forever seeking to excel in what we do. All customers present and past are accorded the service they expect and deserve. We know how stressful and time consuming house moves can be, so we are here to make everything, simple, fast, SMOOTH and stress free! On arrival at your home the removals staff will assess your move, they will then ensure your floors are covered to avoid any dirt to your carpet.
All your items will be cover with transit blankets to prevent scratches, whilst strong tied are used to make items safe and secure whilst in transit. Our professional packing service can help alleviate the stress, For more information, please see our Packing page.
We have a wide fleet of removal vehicles that can safely and securely transport your belongings and furniture locally, or to any destination across the UK or international.
Whatever you need to move, we will provide an individual and tailored service that allows you to focus on settling in to your new property rather than worrying about getting everything there. We offer a wide range of removals services to suit every budget. So however much you need to move, we will be able to help.
If you need removals services for your business, find out more on our Business Removals page here.
Domestic Removals!
Why not visit our reviews at www.trustatrader.com!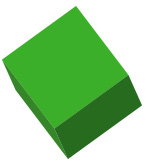 Call us today to discuss your moving or storage requirements with one of our helpful and friendly office team.
For a free quotation call Freephone:
0800 035 0943